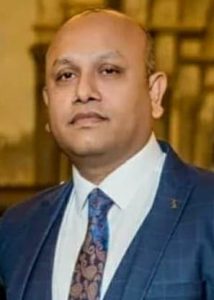 Crimean Federal University named after V.I. Vernadsky, welcomes it's recruiters from all over the world for 2021-2022 intakes.
In order to get a better insight about your company, kindly provide the following information:
Basic information about your company:
The year when your company was established.
The main field of your business.
Information on your previous experience in international student recruitment.
Link to your company website.
Information about your staff members – number of employees.
The Country(s) that you plan to recruit students from.
Please provide us with your recruitment plan for prospective students:
Number of students per year,
Cities in the country you have mentioned above, where you plan to organize student recruitment activities,
Marketing/advertising activities,
etc.
Indicate if you are currently working with any university in the Russian Federation. If so, please indicate the name of the university.
Please send the above information in the following email ID: drratan@cfuv.ru
Thanking you,
Dr. Ratan Kumar Gupta
Head of the Center for International Educational Programs
Mobile : +79189934385
E-mail: drratan@cfuv.ru