The Government of Russia annually allocates a guaranteed amount of state scholarship for training foreigners in a higher educational institutions of the country.
The number of government grants for foreign students is 15000 every year. The scholarship provides free tuition fees for the total course of the chosen specialty. Not only this if a foreign student needs to improve his/her grip on the Russian Language, the scholarship will cover the education for the preparatory course also.
Foreign students taking internships under the programs of additional professional education are not paid a monthly scholarship but provided with a place in the hostel of the educational institution.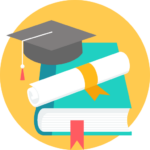 Who can apply for the scholarship?
Any foreign student, with completed secondary or vocational school can apply for the scholarship provided he/she has successfully passed the competitive selection in his/her own country.
The Selection process
To avail this golden opportunity, all you need to do is, to sit for a competitive selection or entrance examination and qualify the same.
Students can register by filling out the online application form that consists of your personal data like, name, address, contact number, level of education, proficiency in the Russian language, etc. They can apply to 6 Universities in the country, 2 each from the same city.
After receiving the invitation letter from the authority the students are eligible to participate in the same.
When they find their name in the list of candidates published on the official website of the single operator of your country, they can be sure that they are through.
They need to prepare the other documents such as medical certificates, HIV results, translation, and notarization of certificates and educational documents and wait for the University notifications to proceed further.
What the scholarship does not cover?
Almost all the expenses are included in scholarship except Travel expenses to the University, Living expenses and health insurance.